Spinal Touch Treatment ™ Home Study Course
Spinal Touch Treatment ™ Home Study Course
Now is your chance to learn this wonderful technique for yourself. Dr. Rosquist has prepared a study course with complete helps and materials to help you become a master in the
Spinal Touch Treatment
™ or you can start with the
DVD set.
Spinal Touch Treatment
™ Home Study Course is the #1 home study course in the healing arts. It does not produce any pain or discomfort to the patient. The treatment works by applying a light, non-force treatment to promote results in the healing arts while correcting postural distortions.
Get it now by going to the
order page
.
Or
Click Here
for the printable order form.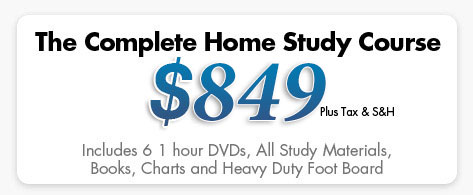 The
Complete Home Study Course
comes with all that you see below:
ENCYCLOPEDIA OF SPINAL TOUCH
| This book contains the complete history and theory behind the
Spinal Touch Treatment
™. It also gives you step by step instructions with illustrating photos necessary to learn this powerful technique.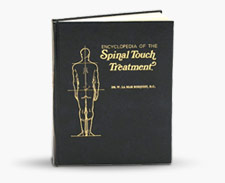 WORKBOOK
| This text contains easy to follow page by page illustrations and explanation of all the treatment points and their sequence. Excellent for quick reference.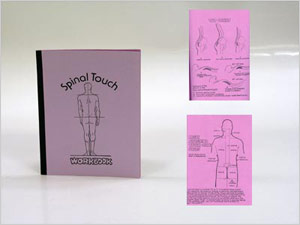 FOOT BOARD
| This 14" x 16" molded plastic foot board is essential to performing a proper
Spinal Touch Treatment
™. It aligns the feet so the proper treatment points can be determined. Portable, very light weight and can fit in your brief case.
SIX ONE HOUR DVDs
| These six one hour DVDs were taken of Dr. Rosquist presenting a Spinal Touch Seminar. They cover every aspect of this powerful technique from start to finish.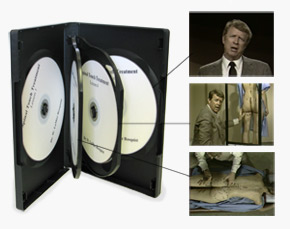 Aging, Long Life & Better Health
(20 FREE copies - Limited Time!) | This book covers the 6 steps necessary to achieving optimal health. The
Spinal Touch Treatment
™ is the ultimate in complimentry medicine. Great for handing out to patients. Once they read this, they will want to receive The Spinal Touch treatment.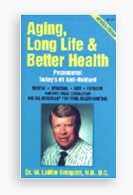 Two Laminated Biomachanics Wall Charts
| 17" x 30" wall charts are excellent for sparking client patient interest and is a wonderful educational tool. Hung on a wall next to you, they can be used for quick reference in performing a correct
Spinal Touch Treatment
™.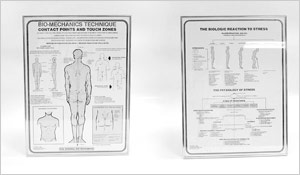 Sequencial Study Chart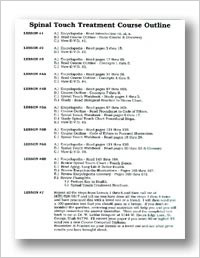 Spinal Touch Treatment ™ Brochures
| Samples of pamphlets made to give to your clients/patients that explain what the
Spinal Touch Treatment
™ is. (
Posture: Key to Health
, and
Spinal Touch Brochure
, 1 of each) A real time saver, these illustrated pamphlets will make your clients/patients more aware of the effects of posture on their health and the benefits they may receive from the Spinal touch Treatment. Additional pamphlets can be purchased separately on this site.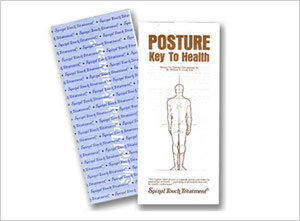 100 question test and Diploma